Facebook may have over a billion users, but it's not the only social media network out there. We've rounded up the lesser-known option for those who'd prefer to steer clear of Marc Zuckerberg's opus.
Ello
A few years ago Ello looked like it may give Facebook a run for it money, but that didn't quite pan out… In the end it took a whole new direction and has become a platform for those who love art, or want to display their own art online. Profiles are based on what you are interested in and the type of content you create or enjoy looking at, and you can meet people with likeminded interests. You can also buy and sell art on this platform, and it's free so there is no commission.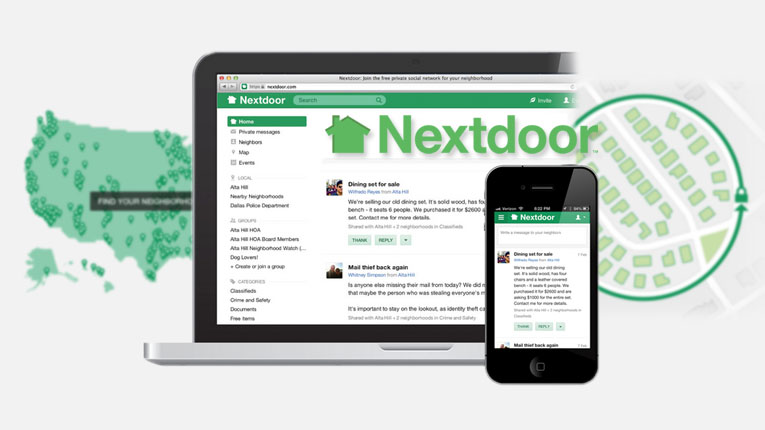 Nextdoor
A really socially orientated social media site, Nextdoor is designed to bring you closer to your real neighbours.  It connects you with people in your vicinity and is ideal for anyone looking to meet face to face, or even buy and sell goods locally. Much like Facebook it also has a newsfeed, but you'll see posts that relate to your geographical location and the people in it who you have befriended.
Peanut
It's been described as Tinder for moms, and Peanut is exactly that. It connects mom with other moms and lets users swap stories, photos and videos, offer or seek emotional support or simply just share parenting tips and experience. Many moms have made amazing friends through Peanut and have said that it has made parenting feel less lonely and less scary too.
Wanelo
If you love shopping then this is the social media network for you. Wanelo is designed to point you in the direction of great deals on everything from fashion to furniture, and it lets you follow other shoppers, create wish lists and even swap bargain tips and ideas for how to spend your money. To ensure you always get the best deals Wanelo works out a customized feed and algorithm for you, and this makes shopping even more enjoyable. Add to this the interactive element and you've got a shoppers dream come true.
Vero
Intending to rival Instagram, Vero is also a photo sharing social media app that is still getting off the ground. It's perfect for less mainstream users and those who don't mind a few glitches, but the overall set up is very similar to the 'gram. It also intends to only allow users to see posts listed in chronological order, so there is no curated content that works off a created algorithm.
Dogster and Catster
The names kind of give it away. These 2 social media networks are where you get to show off your pets. Technically the profiles are actually your pets, and you'll be showing off your furry friends photos as if they are doing it themselves. If you love an endless parade of dog or cat pics, these networks are perfect for you. Or should we say Purrfect?! Plus, you'll also find tips on everything from grooming to training and healthcare, and there's a wealth of advice for owners of all breeds.